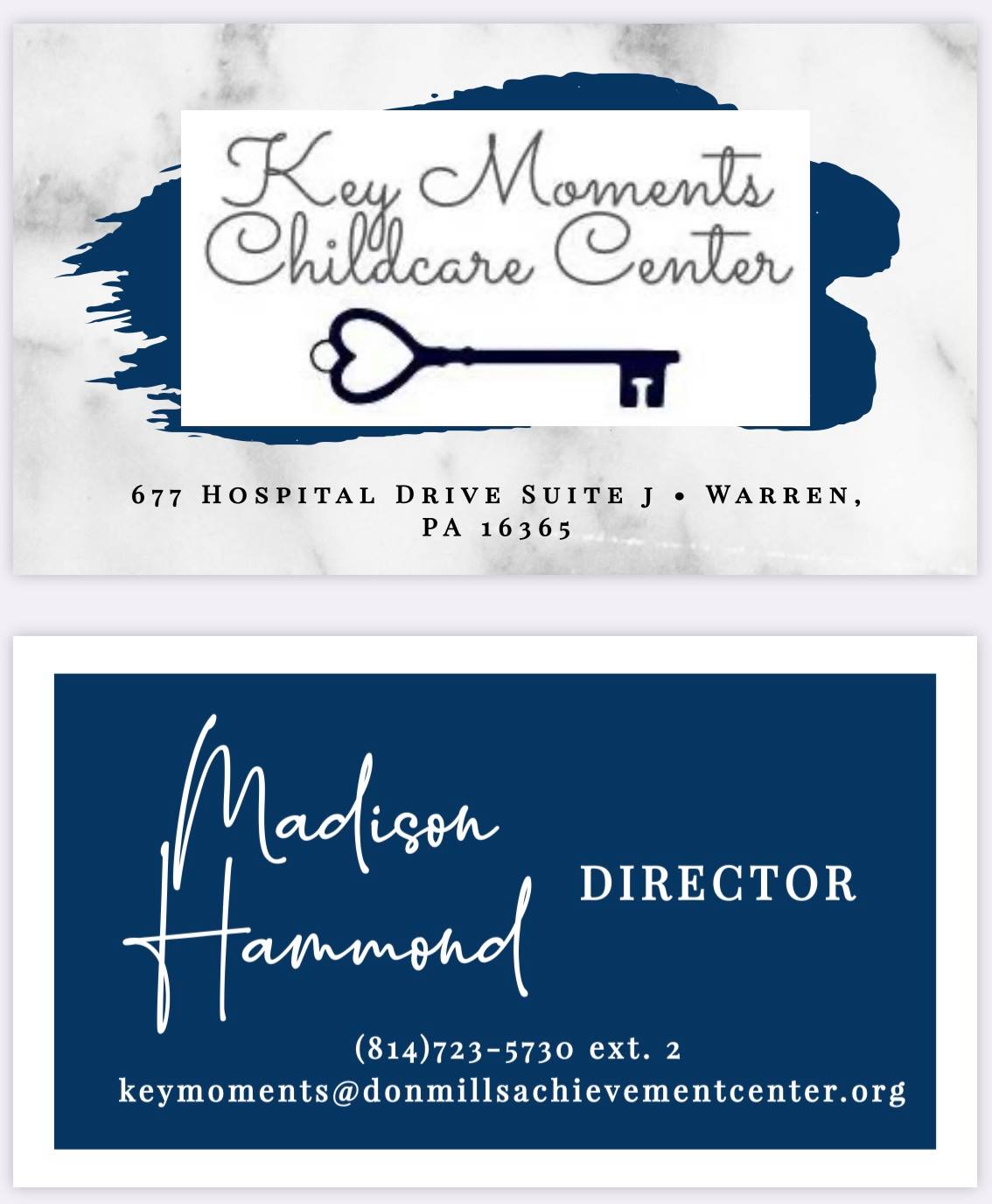 We wanted to take a moment to update everyone with the status and progress of the Key Moments Childcare Center! Below are some photos of our facility. We are currently waiting on a few final steps to be taken before our grand opening, so unfortunately we do not have a set date for that right at this time. However, we do have a lot of information we can share about our classrooms, programs, business hours, tuition, school calendar, etc.
To speak with the Center Director with any questions you may have… please do not hesitate to call at (814) 723-5730 ext. 2, or email at keymoments@donmillsachievementcenter.org.
If you would like to join our "email update list" to receive updates about the status of our childcare grand opening, please include "add me to the list!" in your email! We look forward to hearing from you and are so excited for the center to open very soon!