Raffle season is upon us!  This year, we have a total of 5 bountiful baskets.  We made sure they were filled up with lots of goodies!
Our selling period is from [December 3rd – December 15th].  All ticket sales need to be returned to DMAC no later than December 15th at 3 p.m.  ** WE EXTENDED THE DRAWING DATE TO ALLOW FOR MAILING TIME!  We will be drawing the tickets on [December 16th].  You will receive a phone call, Monday night, if you were one of our lucky winners.  To pick up your winnings, you will need to schedule an appointment with us to come to the facility. 
 1 ticket for $5 or 5 tickets for $10.  The tickets will need filled out with name, phone number, and the basket number [1-5]
You can print your tickets HERE.  Include payment and mail to Don Mills Achievement Center 677 Hospital Dr # J, Warren, PA 16365
Tickets MUST be recieved by 12/15/2020 to be included in the drawing. 
If you do not want to mail in your tickets and are interested in purchasing raffle tickets you can contact us at 814-723-5730  or Contact our Board Member, Naka King, at nakaking13@gmail.com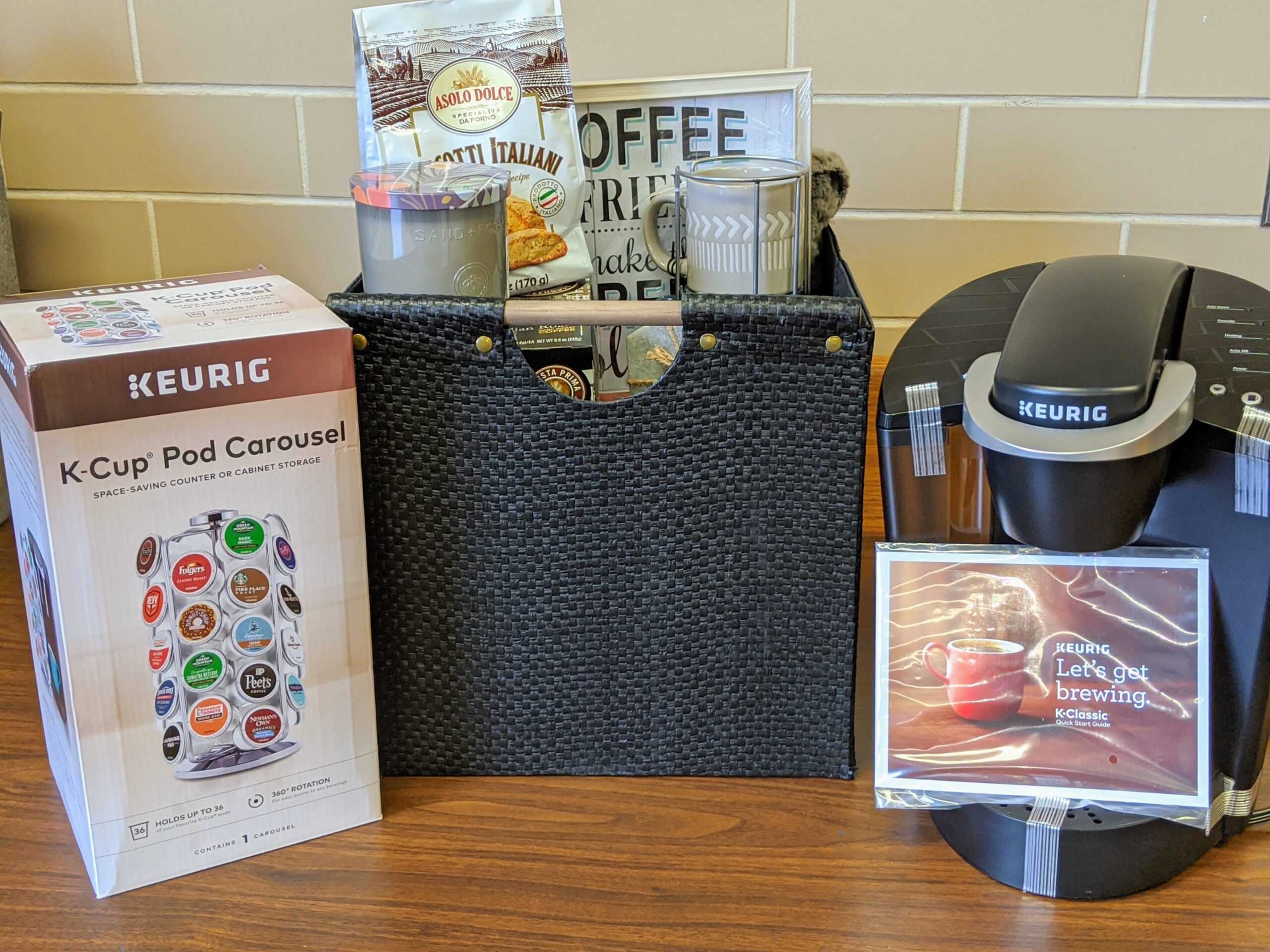 1. Coffee Lovers: This basket is for those of you who are big coffee people! A medium sized basket filled with all your coffee needs: K – Classic Keurig, K-Cup Pod Carousel, 3 different boxes of K- Cups, a French Press & mug set, a set of 4 patterned mugs, 2 tumblers, a blanket, a set of 4 coasters, a candle, a
decorative coffee sign, and Biscotti's.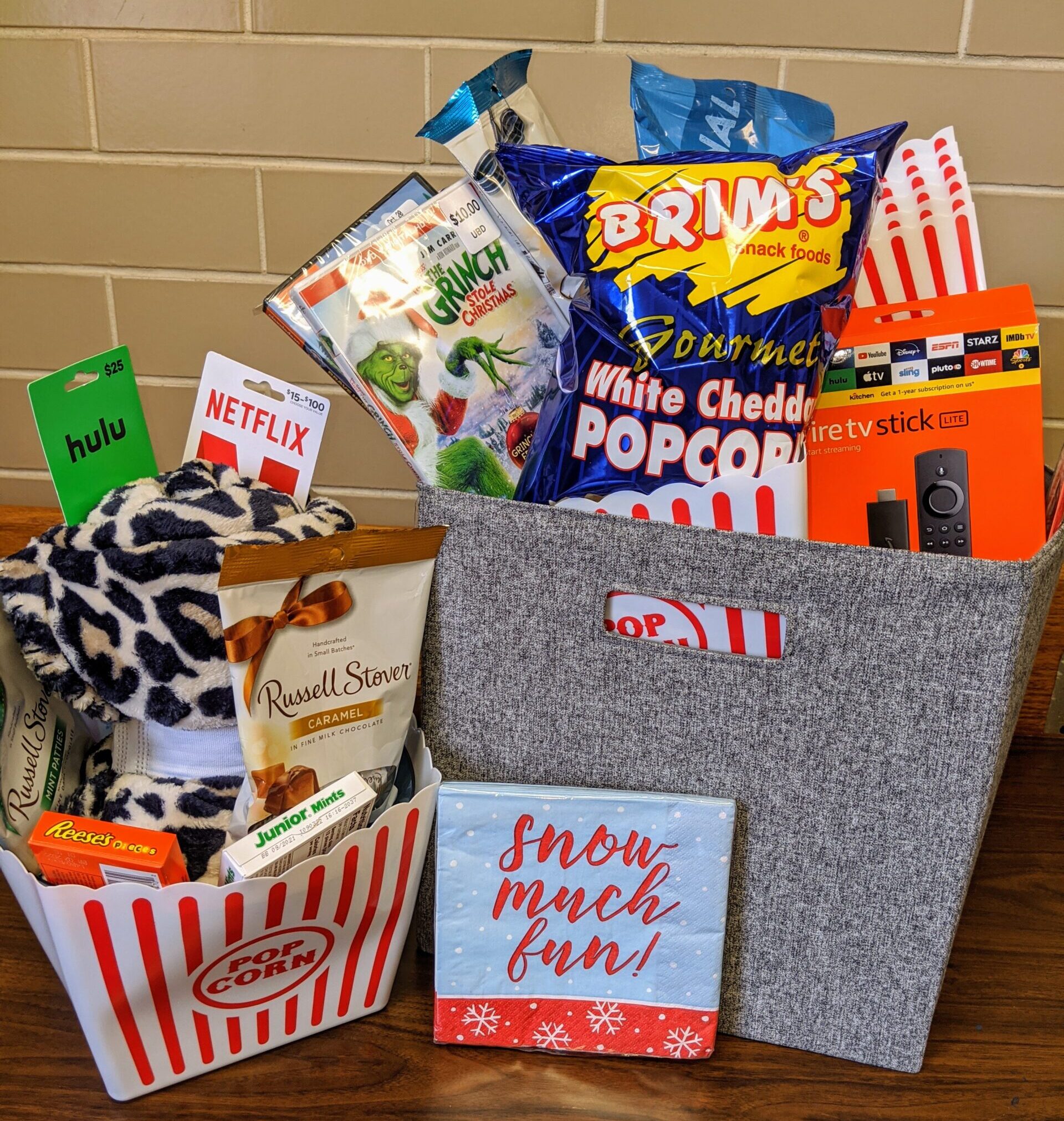 2. Movie Lovers: This basket has everything you will need for a movie night in! A medium sized bin filled with a bunch of movie necessities: a firestick, 5 cozy blankets (variety of sizes), small variety of movies, popcorn, snacks, an abundance of candy, small & large popcorn bowls, a Hulu gift card, and a Netflix gift card.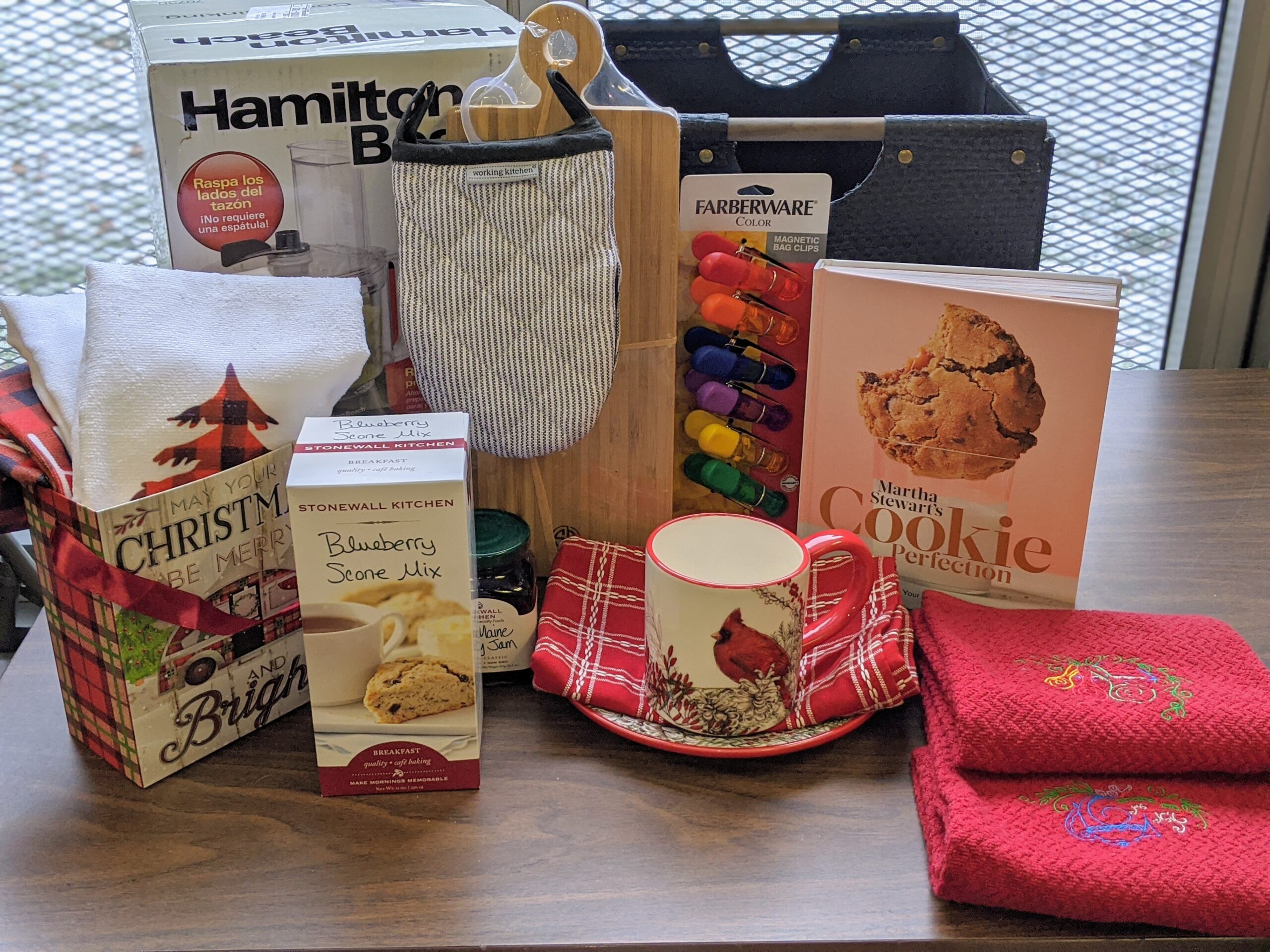 3. Food Lovers: This basket is for those who enjoy supporting their local restaurants as well as having fun in the kitchen at home! A medium sized basket filled with gift cards & accessories, perfect for a local foodie: $15 Snuffy's gift card, $15 Cornerstone gift card, $15 Plaza gift card, $15 Draft House gift card, $15 Ribs N' Bones gift card, $15 Forester gift card, $15 Chiodo's gift card, $15 Christie's gift card, Hamilton Beach food
processor, holiday dish towels, holiday salt and pepper shaker set, cook book, scone mix, small wooden cutting board, oven mitt, candle, Wild Maine blueberry jam, Farberware clips, and a cardinal mug & plate
set.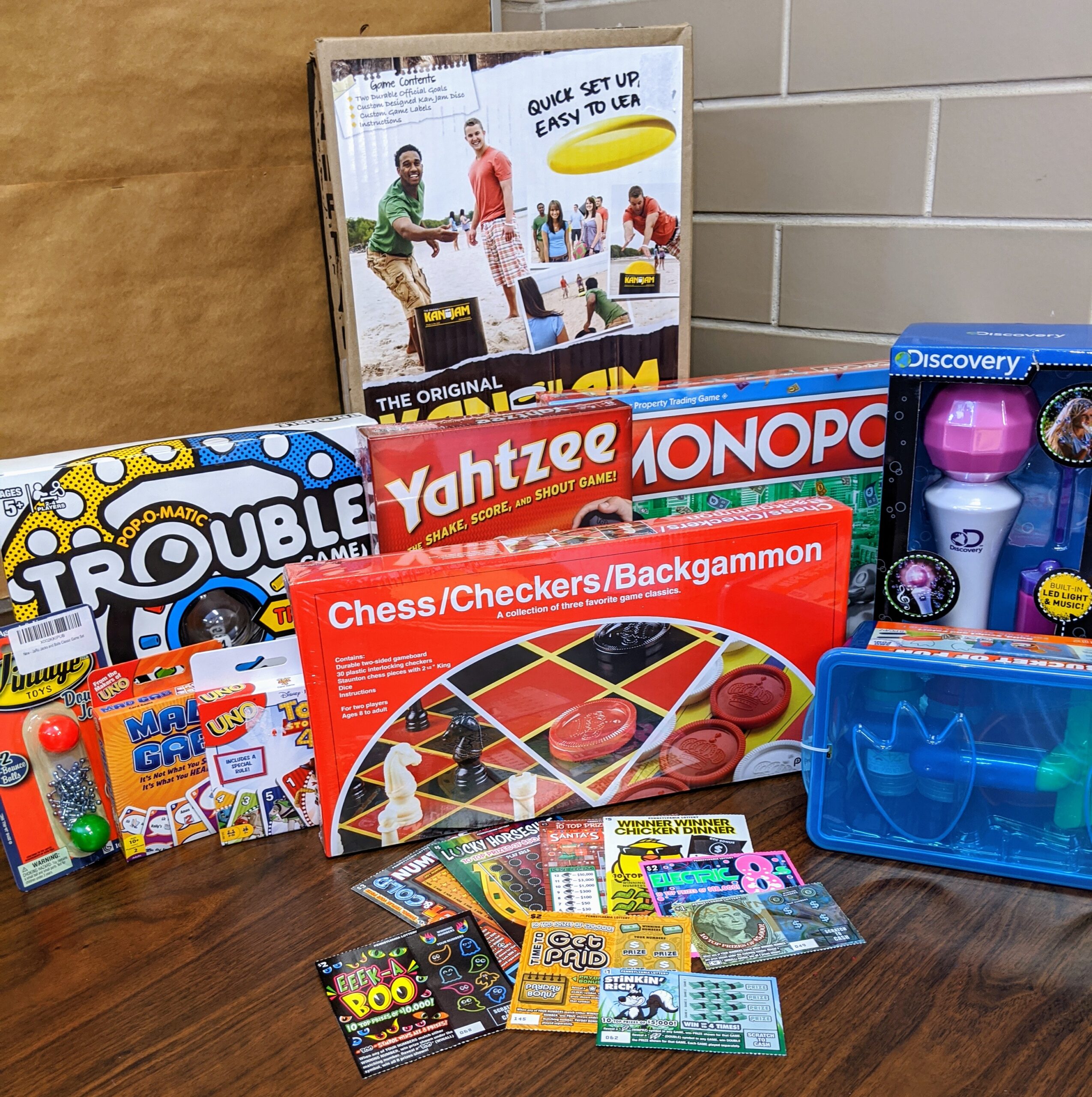 4. Game Lovers: This basket is perfect for a fun family game night! A medium sized bin filled with adult and kid friendly games, as well as for all seasons: $250 Game Stop gift card, $50 in Lottery Tickets, Kan Jam, Trouble, Yahtzee, Monopoly, Chess, Checkers, Backgammon, Mad Gab card game, Uno, Sno-Bucket of Fun, and a Musical Microphone.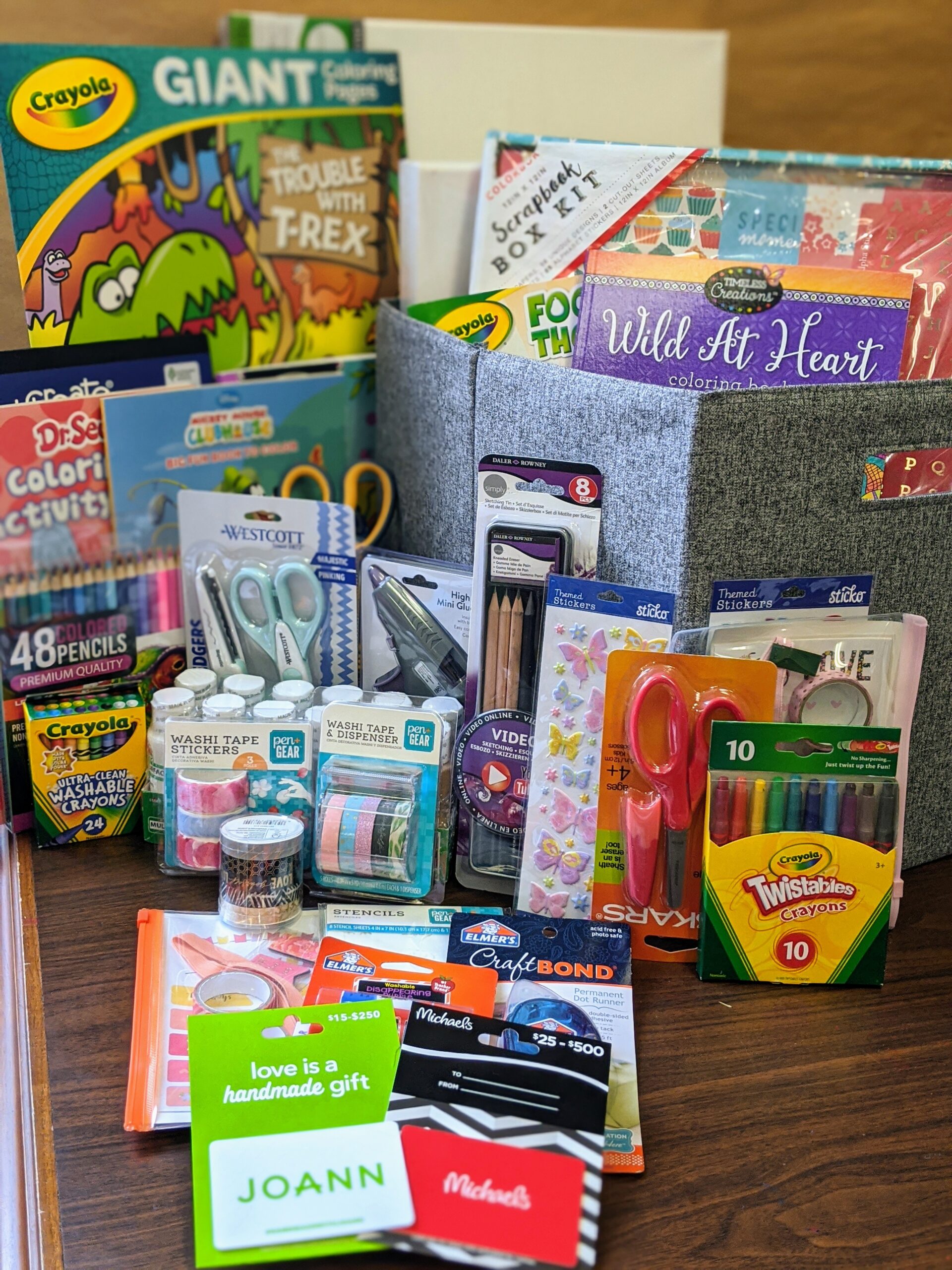 5. DIY/Craft Lovers: This basket is for those who love to be creative and artsy! A medium sized bin filled with craft accessories across the board: 6 canvasses (variety of sizes), giant children's coloring book,
relaxing adult coloring book, numerous sticker books, scrapbooking set, glue gun, glue sticks, scissors, variety of washi tapes, paints, crayons, markers, a $50 Michaels gift card, and a $50 JoAnn Fabrics gift card.